Vein Center Manhattan – Midtown
Call to book an
appointment:
Midtown New York
290 Madison Avenue # 202, New York, New York, 10017
(917) 456-9755
We offer FREE insurance verification with your initial appointment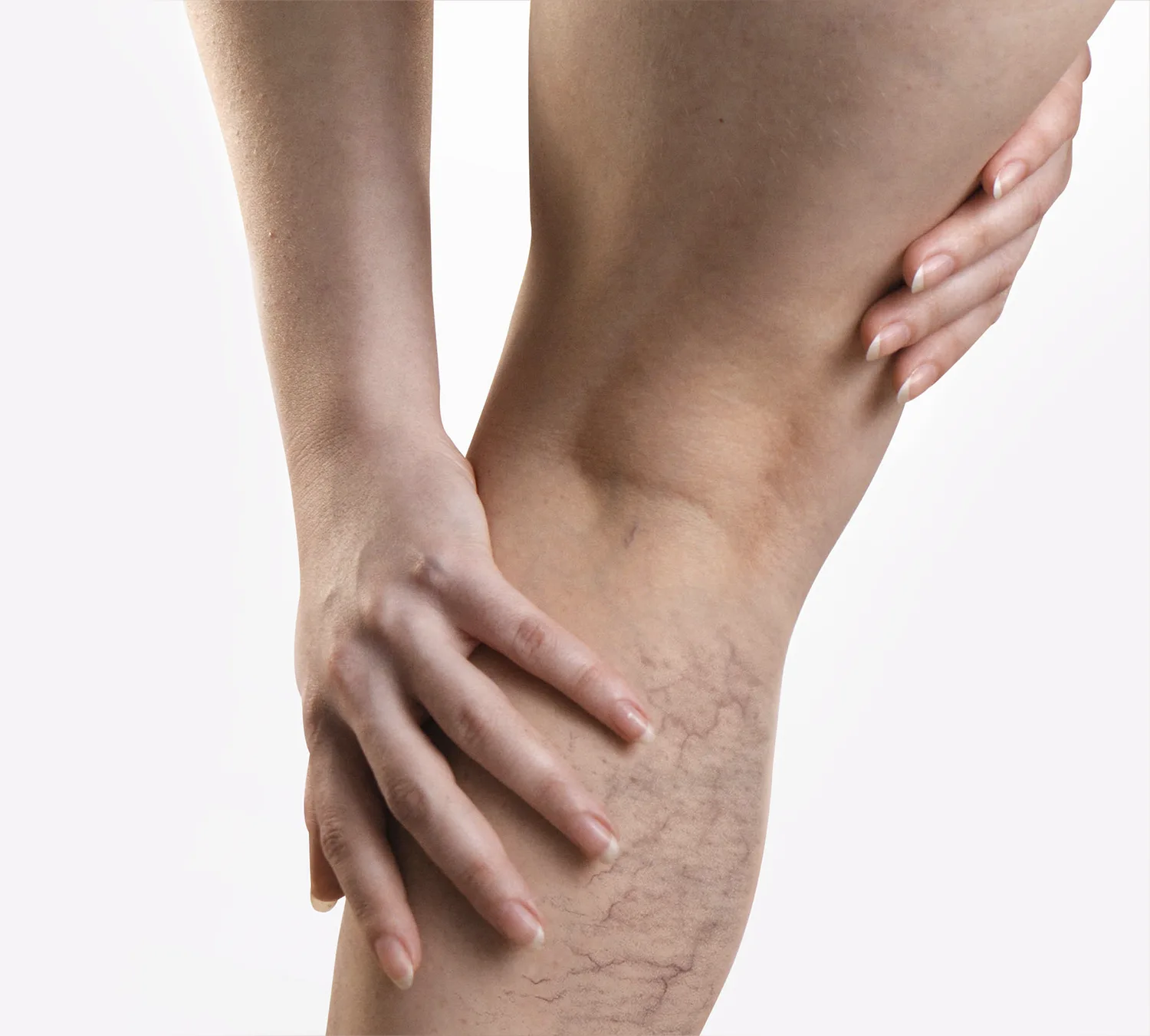 Spider and Varicose Vein Center:
Do you have spider veins or varicose veins? Consult our board-certified vein doctors in Midtown Manhattan.
Do you have spider veins or varicose veins? Are your vein problems accompanied by restless leg syndrome, leg swelling, frequent muscle cramps in the legs, leg heaviness, leg fatigue, or throbbing leg veins? Do these symptoms gradually escalate at night or after long periods of inactivity? If so, you may have underlying vein disease, and you should consult our board-certified vein doctors in Midtown Manhattan as soon as possible.
Chronic venous insufficiency is a common condition that affects over 30% of Americans to various extents. The initial signs and symptoms of vein disease are often benign, making them easy to dismiss or ignore. However, if left untreated, vein disease leads to escalating symptoms until you experience various medical complications, such as leg ulcers, deep vein thrombosis, and skin disorders. Furthermore, treating spider veins without addressing the underlying vein disease is pointless — the spider veins will inevitably return.
Spider Vein and Varicose Vein Center, Midtown, is led by board-certified vein doctors focused on long-lasting relief from the symptoms of vein disease. As such, instead of treating the superficial symptoms, they identify and treat the underlying venous insufficiency, ensuring lasting results. Our vein doctors use advanced duplex ultrasound tests to determine the root cause of your vein problems and provide minimally invasive treatments. Their considered approach to vein care allows them to maintain perfect track records.
Our vein doctors have the highest levels of skills and experience with vein treatments. They specialize in vascular imaging and the latest minimally invasive procedures, and their vein care skills are confirmed by their ABVLM certification. As such, if you have any of the signs or symptoms of vein disease, we encourage you to schedule an appointment at our vein center in Midtown to discuss your treatment options.
Your Minimally Invasive Vein Treatment Options at our Midtown Vein Center.
Endovenous Ablation

: Thermal energy or laser energy is used to destroy (ablate) the unhealthy veins responsible for spider veins and varicose veins.

VenaSeal

: A medical-grade adhesive is used to seal the unhealthy veins' walls, making them eventually collapse and get absorbed by the body.

ClariVein

: A catheter with a rotating tip is inserted into the diseased vein to mechanically damage its walls while delivering a sclerosant medicine, destroying the damaged veins.

Sclerotherapy

: A medicine called sclerosant is injected into small varicose veins and spider veins to collapse their walls, making them fade away from the skin.

Phlebectomy

: The unhealthy and bulging veins are extracted from the body via small incisions.
Each minimally invasive vein treatment has its unique pros, cons, and purposes. The vein doctors at our vein center recommend the ideal vein treatment for you based on your symptoms, goals, medical history, insurance options, and the size/shape of the diseased veins. 
Non-Surgical Varicose & Spider Vein Treatments
in Brooklyn Manhattan
Sclerotherapy
NON-INVASIVE | NON-SURGICAL
Sclerotherapy is the most effective minimally invasive spider vein and small varicose vein treatment.
RF Ablation
NON-INVASIVE | NON-SURGICAL
Spider veins, varicose veins, and chronic venous insufficiency can all be treated with radiofrequency ablation, which is a minimally invasive treatment.
EVLA
NON-INVASIVE | NON-SURGICAL
This is a minimally invasive vein treatment performed in the office under local anesthesia.
ClariVein
NON-INVASIVE | NON-SURGICAL
This treatment is faster and more effective than most traditional vein treatments.
VenaSeal
NON-INVASIVE | NON-SURGICAL
Also known as vein glue, is an effective, safe, and unique vein treatment.