What Type of Varicose Vein Doctor in Manhattan Do You Need?
Are You Looking for Varicose Vein Treatment in Manhattan?
You probably know how to identify a varicose vein. Those bulging, bothersome, bluish-purple veins have a rather unique appearance. But do you know how to identify a good varicose vein doctor in Manhattan? That's not quite as simple. Patients often inquire about varicose vein treatment with their primary care doctors and dermatologists, but the best place to seek advice is from a board certified vein specialist, like the renowned doctors at New York Vein Treatment Clinic.
Here, we explain exactly what defines different types of vein doctors, so you can find the best one for you. Pairing with the right physician is key in achieving quick, painless, and comprehensive relief from vein damage.
Why Do You Need Treatment for Varicose Veins?
Varicose veins are most often caused by failure of a valve within your vein. Arteries transport oxygenated blood from the heart to the veins, depositing oxygen and nutrients in cells along the way. The veins must then return blood to the heart, so it can pump it to the lungs to reoxygenate. The veins in the legs have a big job to do, since they compete with gravity, as well as the pressure of our body weight in their efforts to pump blood upward, which is why varicose veins are common in the legs.
These veins depend on tiny valves to close once blood has passed through, ensuring upward transit. But if these valves fail, blood flows in reverse, or collects in the vein, causing excess pressure. That pressure is what causes your veins to bulge and contort, forming the varicosities you see at the surface. Some varicose veins are asymptomatic. But others are painful, or cause symptoms like fatigue, itching, achiness, heaviness, cramping, and restlessness.
You should schedule a consultation about your varicose veins if they are bothering you physically or affecting your self-confidence. Often, there is a venous disease at play that will progress and worsen if left untreated. In addition, poor circulation causes a host of unpleasant complications like slow-healing ulcers, discoloration on your legs, and profuse bleeding for some patients. If you have venous insufficiency, varicose veins will continue to surface until it's treated.
With the right doctor, varicose vein treatment is now safe, fast, and minimally invasive, so there's no reason to live with disease or discomfort. Read on to learn how vein doctors are defined and what type of vein "specialist" to avoid.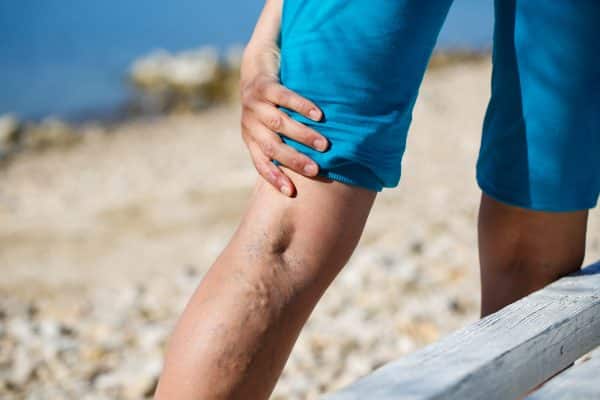 What Type of Vein Clinic is Right for You?
There are different types of Manhattan vein centers, including cosmetic and medical clinics. With the wide range of training and expertise at various vein treatment facilities, it's important to do your research. You should look for a doctor who is board certified and trained in venous medicine. Often, these are referred to as vein specialists, phlebologists, or vascular surgeons. Let's take a look at how they're defined.
● Definition of a Vein Specialist
A qualified vein specialist is distinctly trained to treat varicose veins and spider veins, as well as the correlated vein diseases like chronic venous insufficiency. Ideally, they have completed formal training in endovenous procedures and ultrasound imaging, as well as interventional techniques like radiofrequency ablation and sclerotherapy. The best ones are board certified by the American Board of Venous and Lymphatic Medicine (ABVLM) and might also be certified in complementary fields like internal medicine, pain medicine, or anesthesiology.
Vein specialists often favor minimally invasive procedures like injections and catheter-delivered treatment, rather than invasive surgery. A good vein specialist knows to determine the cause of your varicose veins, if they suspect venous insufficiency, rather than treating the surface veins, only to have more appear.  
● Definition of a Vascular Surgeon
Vascular surgeons completed training for both arterial and venous diseases. They treat arteries and veins throughout the body, except those in the heart and brain, which are treated by cardiologists and vascular neurologists. While a vein specialist focuses on conditions like spider veins and varicose veins, a vascular surgeon might spend more time on arterial issues like blocked carotid arteries in the neck.
Arteries and veins are two different types of blood vessels. Arteries pump blood away from the heart, and don't have one-way valves, whereas veins pump blood toward the heart and rely on valve closure to function properly. So, if you're suffering with varicose veins in your legs or venous insufficiency, it's unlikely you need a vascular surgeon.
Surgeries like vein stripping and ligation were once commonly used for varicose veins. But now, surgery is reserved for a small number of patients with blood clots or severely tortuous varicose veins that don't respond to minimally invasive treatment. If you choose a vascular surgeon, make sure they are also trained in minimally invasive procedures, since those are more commonly used for varicose veins.
Who Are the Best Vein Doctors in Manhattan?
If you want expert care for your varicose veins, choose the preeminent vein doctors in NYC. New York Vein Treatment Clinic is a team of Ivy League experts, trained at Harvard and Yale. Our physicians include vascular surgeon, Dr. Sareh Rejaee, who performs surgery if needed, but is also highly trained in minimally invasive solutions for varicose veins. Dr. Juan Montoya is renowned for cardiac surgery, but also applies the latest minimally invasive solutions to the majority of his patients. Our team leader, Dr. Michael Nguyen, is not only an internationally renowned interventional vein physician, but he's also a triple-board certified pioneer in minimally invasive vein procedures, providing innovative solutions for our patients.
What Types of Manhattan Vein Clinics Should You Avoid?
While some people are only bothered by the appearance of varicose veins, the problem beneath the surface might be quite serious. In addition, treating varicose veins superficially might be a waste of time, if the valve failure lies in deeper veins. Choose an accredited medical clinic with board certified doctors, like New York Vein Treatment Clinic, for proper care. Here the types of vein centers to avoid.
Vein centers that aren't accredited
Vein doctors that aren't board certified
Vascular surgeons that only offer surgery, not minimally invasive options
Vein "specialists" that are aestheticians, etc., not doctors
Vein clinics that don't accept insurance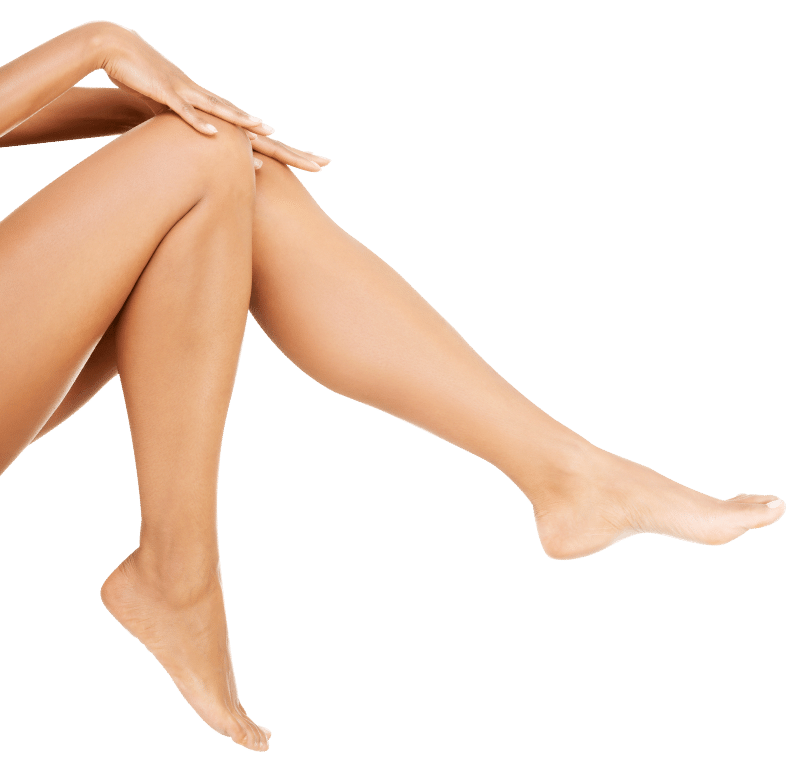 Experiencing symptoms of vein disease? Book an appointment with one of the our Vein Specialists in New York.
Are You Ready to Meet Your Manhattan Vein Doctor?
If you're in need of varicose vein treatment, don't delay any longer. With qualified vein specialists, treatment is much gentler, simpler, and quicker than you imagine. In addition, venous diseases may progress or become chronic if untreated. Our convenient vein center on Madison Ave. is just steps away from major stops like Grand Central Station. Book an appointment today with our world-class vein experts for exceptional results.
Learn more about our clinics, doctors and procedures!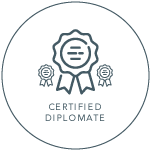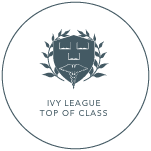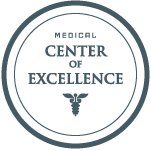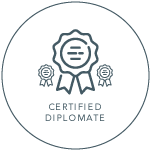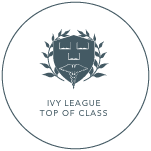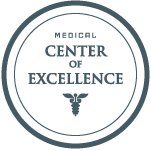 Call us
Speak instantly with one of our team members; they will answer any questions you may have regarding insurance coverage, booking an appointment and our vein treatment locations. (646) 859-1833

Book online
Visit our Book Appointment page and instantly request an appointment at the New York vein center near you. We offer Free Insurance Verification before your appointment.
FEATURED POSTS BY
VEIN DOCTORS
Physical Signs of Varicose Veins Varicose veins are enlarged blood vessels that appear dark purple, green, blue, or red. They have a knotted and twisted appearance, as opposed to healthy veins, which run in a relatively straight line. They are most commonly found in...
read more