Top 7 Tips for Treatment from a Varicose Vein Doctor near Me Midtown
If you are experiencing varicose veins and the associated symptoms, it may be time to consider making an appointment with a reputable varicose vein doctor. At Vein Treatment Clinic New York, you can be sure to expect state-of-the-art treatment from excellent doctors. Click HERE to book an appointment at our excellent vein clinic, or keep reading to learn more about tips a highly-trained varicose vein doctor has for people with varicose veins.
1. Be sure you are able to recognize varicose veins
Varicose veins are bulging blood vessels that take on a dark purple, green, blue, or red color. They look knotted and twisted, unlike healthy veins that run in a relatively straight line, and are most commonly found in the legs.
When the vein disease becomes severe, there may be some dark red/brown patches or ulcers on your skin, resulting from red blood cell breakdown as part of a condition called stasis dermatitis. These ulcers, typically found on your shin or calf, are open wounds that don't have enough blood flow to heal quickly or easily.
These are all tell-tale signs that you have a vein disease and should look for a varicose vein doctor in New York to seek treatment from a reputable vein clinic in New York City.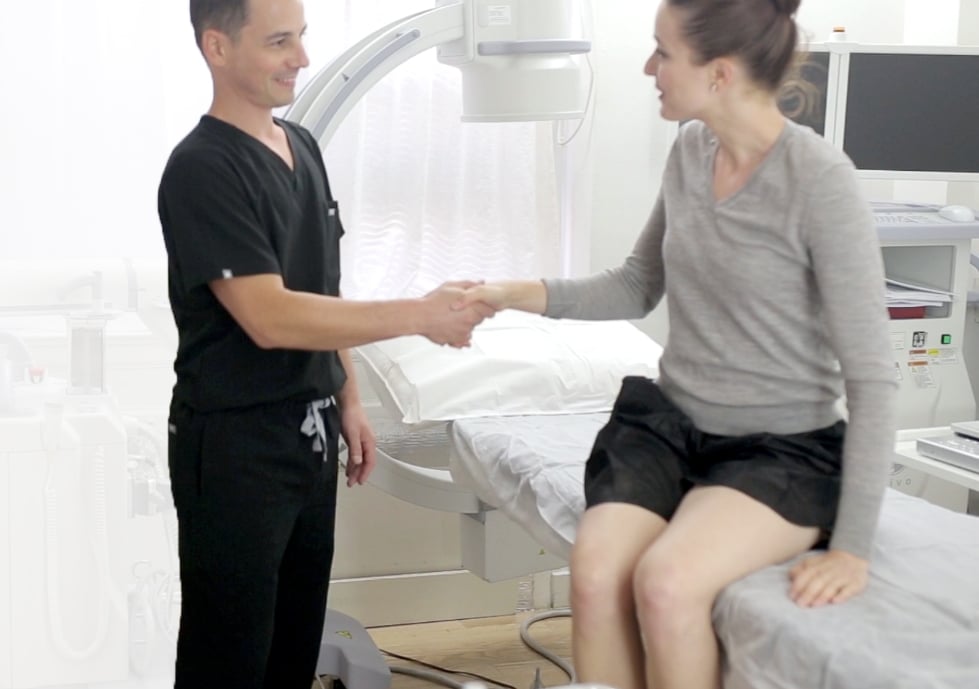 2. Don't brush off varicose veins as a normal part of aging
Vein disease causes heaviness or aching in the legs, especially towards the end of the day if you have been up and about. After a long day of standing or walking, blood can make its way down to the legs and cause a lot of pressure.
Although you may have grown accustomed to leg fatigue and swelling in the feet or ankles, and itching or burning spider veins and varicose veins, think back to what your legs looked and felt like five or ten years ago.
If you notice that your legs are more tired or achy than they used to be, then you should seek out treatment options by visiting a vein doctor at a vein treatment center. These signs and symptoms are far more than just developments of the aging process, but venous insufficiency and varicose veins can be treated at a vein clinic!
3. Try some lifestyle changes to improve blood circulation
Diet
Eat a variety of fruits and vegetables to get the necessary nutrients the body needs
Fiber-rich foods like leafy greens and fruits help prevent constipation
Avoiding salty foods and remaining hydrated assist in the absorption of excess sodium from the body
Keeping Legs Elevated
Helps gravity help blood flow smoothly back to your heart
Promotes better blood circulation
Alleviates swelling in the legs
Massages
Improves blood circulation
Gentle pressure on the legs can relieve varicose vein pain and irritation
Direct or firm pressure on the varicose veins can cause damage
Exercise
Drives accumulated blood from veins into the heart
Stretch before and after your exercise to improve blood supply and shield muscles from injury
Examples include walking, biking, or jogging,
Non-Restrictive Clothing
Encourages blood circulation
Prevents increased blood flow and pooling in the feet
Choose flat shoes rather than high heels
While some of Dr. Google's advice may have offered immediate relief, others may have yielded no results at all. The only legitimately recommended and effective solution is to obtain treatment from a varicose vein doctor near me Midtown from a credible and certified vein specialist. Some examples of at-home remedies to avoid include apple cider vinegar, witch hazel, essential oils, and horse chestnut seed.
There is no proven evidence to suggest that they can help reduce some of the pain and discomfort associated with spider veins and varicose veins. Some may have only a temporary effect that may even be due to the placebo effect, but they can sometimes do more harm than good.
5. Look for a highly-skilled varicose vein doctor
If you have varicose veins, spider veins, and other vein diseases, it is important to seek vein treatment, so do research on the "varicose vein doctor near me midtown" who will be treating you to ensure you will be receiving the best possible care.
A vein doctor, also known as a phlebologist, can come from almost any field of medicine, as long as they have the proper additional training to treat veins. The best way to learn about a vein doctor is by looking them up online and exploring their vein clinic's website.
The first place you should look is the "meet the doctor" pages for details about the doctors' educational backgrounds and work experiences to make sure they have the experience and expertise to provide the best possible care. Then dig a little deeper by reading the vein treatment clinic's patient testimonials to get a feel for how the vein doctor interacts with patients, explains treatment procedures, and familiarizes themselves with a patient's medical conditions and family history.
The "Contact Us" page or section with contact information on a vein clinic's website is your opportunity to reach out to the staff at the vein center. They are the best resource to answer any questions you may have about your vein doctor before actually setting up an appointment and paying the vein treatment center a visit.
6. Set up an appointment with a reputable varicose vein doctor
Varicose veins may be an indicator of a more severe condition, the most common of which is a vein disease called chronic venous insufficiency (CVI). A vein doctor will inspect the large and small saphenous veins for valve blockages or injury using ultrasound. 
You can schedule your consultation with any of our three incredible vein doctors and be assured of the highest-quality care.
Dr. Sareh Rajaee is a Yale-trained vascular surgeon who specializes in vein and arterial disease.
Dr. Namrata Khimani is a double board-certified doctor who received her training at Columbia and Harvard. She specialized in treating patients who have had past operations.
Dr. Juan Montoya is a Yale-trained, double-board-certified venous medicine and cardiothoracic surgery expert who is proficient in both English and Spanish.
7. Opt for Minimally-Invasive Treatment
In almost all cases of vein disease, a vein doctor will recommend a treatment that is non-surgical and minimally-invasive, as they are safer and easier for both the patient and doctor at the vein center. The main saphenous veins that cause varicose veins can be targeted using VenaSeal, radiofrequency ablation, or varithena to help blood start flowing in the right direction towards the heart again.
VenaSeal, radiofrequency ablation, varithena, and sclerotherapy foam are all treatment options that take less than a half-hour and cause minimal discomfort. You can go home or back to work after the procedure at the vein treatment clinic because there is no anesthesia or recovery time involved.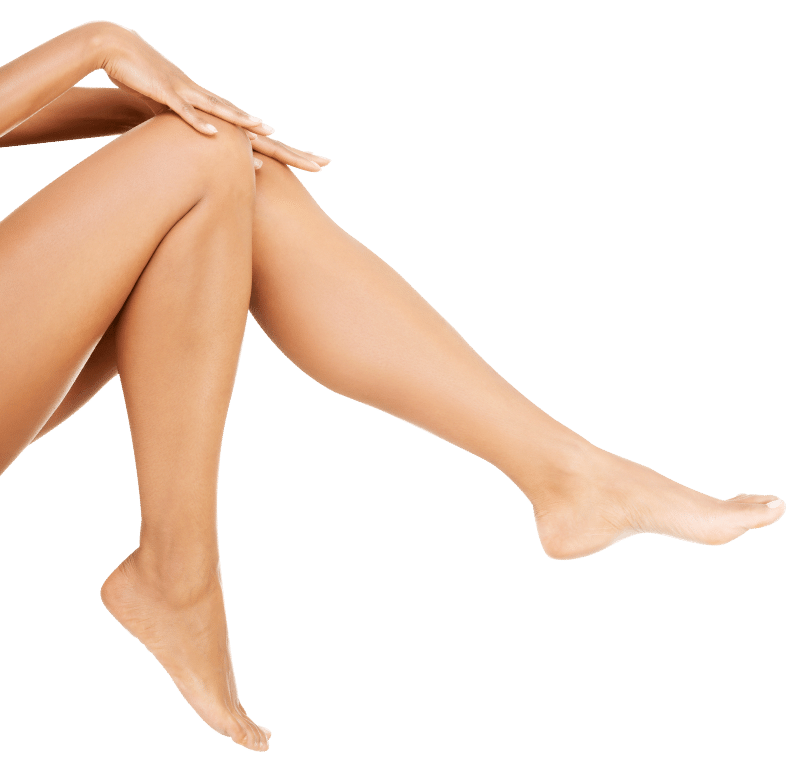 Experiencing symptoms of vein disease? Book an appointment with one of the our Vein Specialists in New York.
Your information is encrypted and secure. By registering you confirm that you accept Terms and Conditions and Privacy Policy
Don't Wait to Take Action!
If you have varicose veins, set up an appointment with a vein specialist in venous medicine as soon as possible to minimize damage to the veins and prevent further problems down the road.
When deciding on a vein doctor, choose someone who has a high standard for technical skills as well as patient care, and identify someone who is compassionate and communicative at all stages of treatment.
We guarantee that all three of the vein doctors in the medical group at Vein Treatment Clinic New York are board-certified, approachable, and strive to provide everyone who sets foot in the vein treatment center with a pleasant visit.
A vein doctor can professionally diagnose if you have a vein disease, so if you are looking for a  "varicose vein doctor near me Midtown", you can contact us at the Vein Treatment Clinic location in New York City. Our vein center is conveniently located in the heart of New York in Midtown, near notable landmarks such as the Chrysler Building and Madison Square Park. The vein treatment center is easily accessible by train at both Grand Central Station and Penn Station.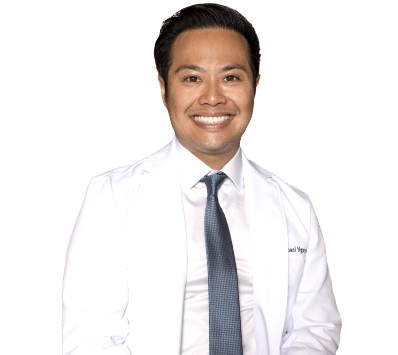 Dr.MICHAEL NGUYEN
Veins Specialist NYC
He leads the team of vein doctors offering the highest level of care at our Spider and Varicose Vein Treatment Center NYC.
HARVARD MEDICAL SCHOOL
Dr. NAMRATA KHIMANI
Veins Specialists NYC
She is an expert in Spider Vein and Varicose Vein Treatment based in New York City.
HARVARD MEDICAL SCHOOL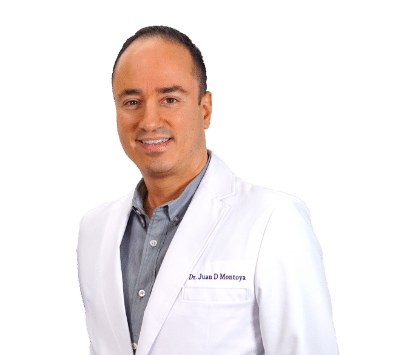 Dr. JUAN D. MONTOYA
Veins Specialists NYC
Highly sought after for his expertise and excellent outcomes in Vein Treatments in Manhattan.
YALE MEDICAL SCHOOL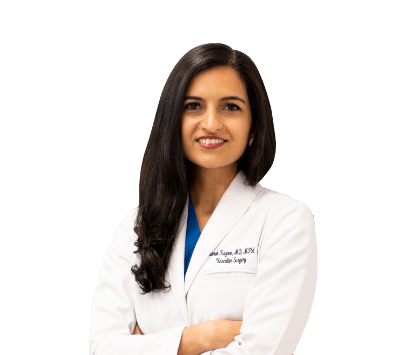 Dr. SAREH RAJAEE
Veins Specialists NYC
She has extensive experience with vein performing procedures based on New York City.
 HARVARD MEDICAL SCHOOL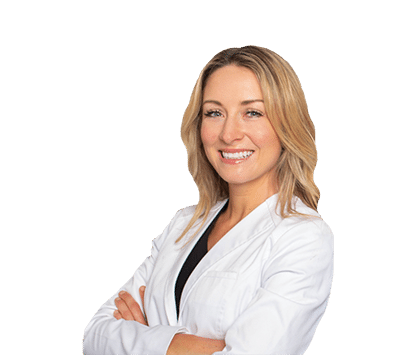 Dr. Caroline Novak
Veins Specialists NYC
She is an Internal Medicine and Vein Disease specialist with experience in minimally invasive treatments at our Long Island clinic.
  NORTHWESTERN UNIVERSITY
Learn more about our clinics, doctors and procedures!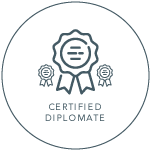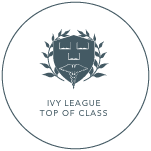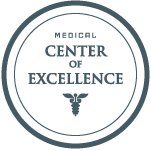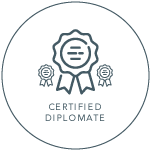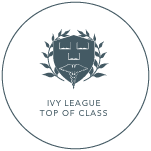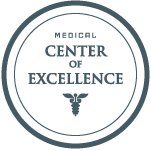 Call us
Speak instantly with one of our team members; they will answer any questions you may have regarding insurance coverage, booking an appointment and our vein treatment locations. (646) 859-1833

Book online
Visit our Book Appointment page and instantly request an appointment at the New York vein center near you. We offer Free Insurance Verification before your appointment.
FEATURED POSTS BY
VEIN DOCTORS
Physical Signs of Varicose Veins Varicose veins are enlarged blood vessels that appear dark purple, green, blue, or red. They have a knotted and twisted appearance, as opposed to healthy veins, which run in a relatively straight line. They are most commonly found in...
read more