When entrusting a doctor with your health, it is important to make sure that the kind of doctor you choose doesn't just treat veins, but treats YOU. Click HERE to book an appointment to seek treatment with our incredible vein doctors at our vein center in NYC, or keep reading to learn about what to look for in a good vein doctor!
1. Highly Trained 
A vein specialist is also known as a phlebologist. A phlebologist can be from almost any medical speciality as long as they have the required additional training for treating veins.
The simplest way to discover more about a vein doctor is to search them up online and visit their vein center's website. To ensure they have the knowledge and expertise to offer the best care possible, look for information about their professional credentials and employment history on the "meet the doctor" page.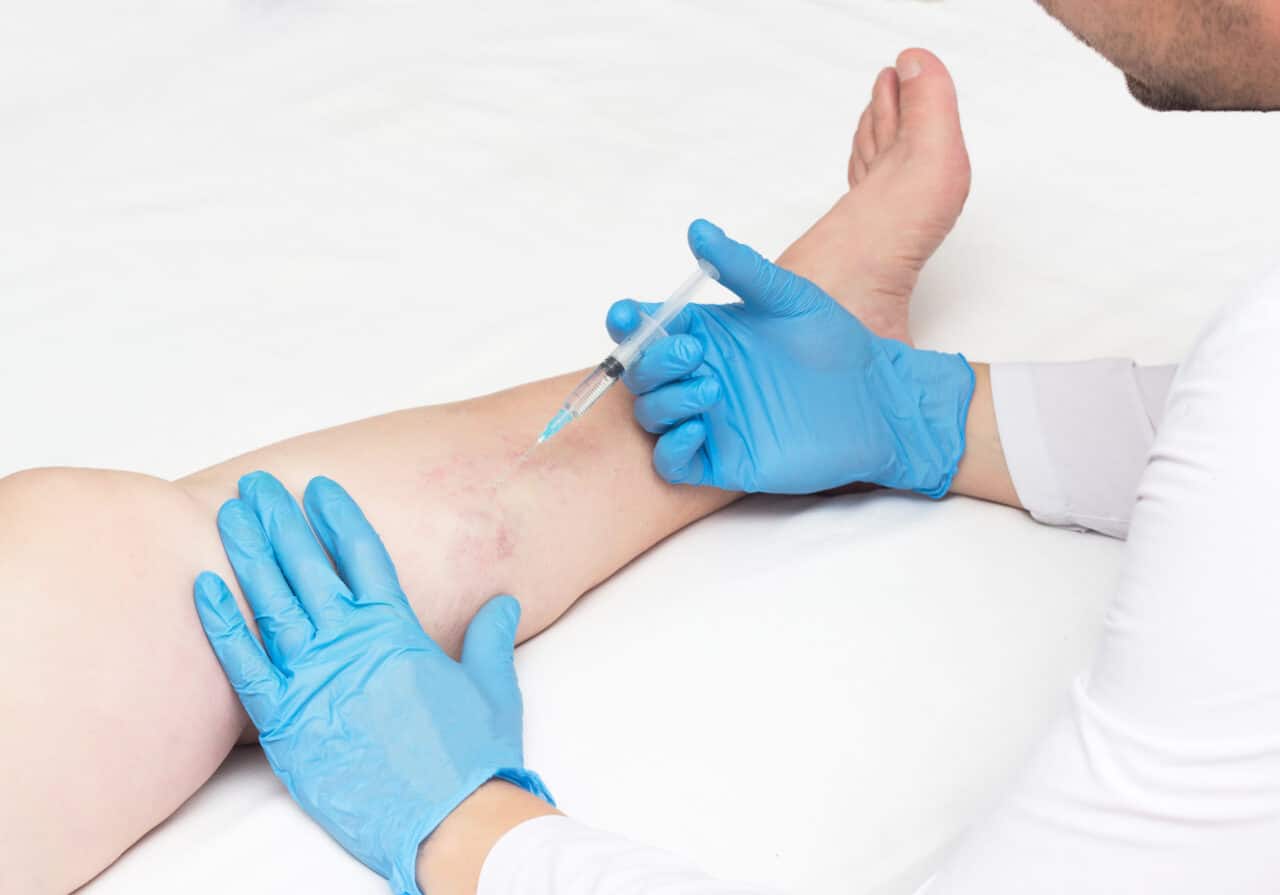 2. Board-Certified
Board certification indicates that a doctor has received further training in the speciality field and has demonstrated a high level of experience in this area. This additional training assures that a doctor is more qualified than a non-certified doctor in this field, so select a vein clinic that employs board-certified doctors. 
3. Positive Patient Testimonials
Read the vein care center's patient testimonials to get a feel of how the vein doctor interacts with patients, outlines treatment methods, and understands a patient's medical conditions and family history.
The "About Us" button on a vein center website can give extra information, and the contact page is a fantastic method to reach out to someone and have your questions addressed before setting an appointment and visiting the vein center. 
4. Provides Minimally Invasive Procedures
Surgery was once considered the best technique to treat varicose veins, but it was prone to complications and a lengthy recovery period. However, medical science has progressed to the point that vein surgeons may now treat these disorders with minimally invasive treatments.
Sclerotherapy, VenaSeal, radiofrequency ablation, and varithena are all procedures for rerouting blood flow and shutting damaged veins. These minimally invasive procedures are also simple to carry out and produce little to no pain or discomfort. If at all possible, a qualified doctor at a reputed vein facility will always opt for less invasive methods.
5. Expertise in Ultrasound
A reputable vein specialist who does minimally invasive procedures should also be skilled in ultrasound, which is necessary for identifying chronic venous insufficiency (CVI) and checking for blood clots in the legs' deep veins. This technique enables vein physicians to see the underlying cause of vein illness without requiring surgery, so pick a vein doctor at a vein facility that employs ultrasound imaging.
6. Avoids Surgical Procedures
As previously stated, minimally invasive vein therapy is the best option for care. Some vein doctors, however, continue to predominantly employ surgical procedures, and these doctors and vein facilities should be avoided. Vein ligation, venous bypass surgery, phlebectomy, and endovenous laser ablation are among surgical therapy approaches to avoid. All of these procedures need some form of incision, which might result in a week or longer of recovery time.
Meet the Vein Doctors!
Now that you know what makes a good vein doctor, let's meet some of the vein physicians at our vein center in New York who not only meet these standards, but routinely exceed them.
Dr. Juan Montoya is a Yale-trained, double-board-certified venous medicine and cardiothoracic surgery expert. He is fluent in English and Spanish and has extensive expertise with the most recent minimally invasive vein therapies for Chronic Venous Insufficiency.
Dr. Michael Nguyen is a triple board-certified vein specialist who received the "Mentor of the Year" and "Teacher of the Year" awards at Harvard Medical School. He values sharing knowledge with his peers, and vein doctors visit him on a regular basis to learn the most recent, cutting-edge techniques.
Dr. Sareh Rajaee is a Yale-trained vascular surgeon who specializes in vein and arterial disorders. Her success rate with spider vein and varicose vein treatment is remarkable, but figures aren't her top goal. She believes in a holistic approach to patient care and works hard to develop relationships with her patients while advocating for their well-being.
When you schedule an appointment at our vein center in New York with one of our three vein physicians – Dr. Juan Montoya, Dr. Michael Nguyen, or Dr. Sarah Rajaee- you can be confident that you will get the greatest level of treatment and have the finest patient experience possible. Check out the Vein Treatment Clinic location in New York City or Long Island for vein treatment today!